Confession: as I prepared this post...I realized I watch an ungodly amount of television. I truly do not know how I do it. I am not a television critic, just a girl who has a tiny problem with spending some QT with her sitcoms and dramas! :) The following are just my opinions! I apologize ahead of time if we do not see eye to eye on the premiere week episodes.
PS-they are not presented in any particular order!
Glee was the first of my shows to return and technically not during the official premiere week. But I digress. I felt that the return of Glee was just missing something...I would be lying if I said I couldn't figure out what it was missing...last year's senior class! :( I know they have to grow up and move on at some point, but look what it did to the kids of Saved by the Bell! Just saying... There have been three episodes so far. I have caught two and both just OK in my opinion. Maybe the season will pick up soon?
New Girl--everyone just loves Jess right? I actually love the three guy roomies more! They make me laugh a lot. It is hard to imagine being in Jess's shoes and living with three crazy dudes, but she definitely makes it look like a fun time. Was I leaning over laughing and laughing? No. However, they all kept my attention and I will watch again this week.
2.5 men...always a solid 30 minutes of a good time. I laughed. Especially with Jake and his new Army duties. Glad to see them return. But I still miss Charlie!
I really doubt that Shonda Rhimes will ever know me personally. But at this point in the Grey's career, I believe she is out to just break every single fan's heart. I was crying by 9:04 and did not stop. In fact, I experienced a runny nose, a hard, hard cry, and a point (I am not OK with admitting this) where I could not catch my breath. I KNOW these people are not real. I KNOW I will not ever be friends with them. I KNOW I will not get to attend the funeral. But I tell ya...it sure felt like it throughout the entire hour. A friend of mine said it best on Friday, "Why can't they just move to another hospital?" So Shonda, I would love to know...why do they have to die...moving hospitals sounds pretty logic to me. I am not sure I can even watch this week as they plan to flashback and tell the story that lead up to last week's events.
How I Met Your Mother....one thing to say....THAT DARN YELLOW UMBRELLA!!!!!!
Big Bang! It is my favorite I will admit and they did not disappoint!!!!! My favorite line was in the previews but still! "Do I ever tell you, you look like a sexy praying mantis?" Amy--I heart you!
2 Broke Girls came in an OK premiere. I can't say that it was awesome, but it gave me a few chuckles. I will not let go of Max though...her cut, dry humor is fun.
Intense!!! Yes, it was. I have waited and waited for this show to come back to me! It was a solid premiere episode and I simply cannot wait to see what trials and tribulations Carrie and the CIA gang go through this year. Bring it on Homeland! Oh and congrats on all of the Emmy wins!
First of all I do not know why I still watch this show. It is just like Grey's...just breaking my heart. If we continue to kill every one of the main cast...we will not NO show! It was a great episode, told from an interesting direction. But still death = me crying because now one of my California fake friends is gone from this Earth. :(
This was my favorite new show. Hands down. Not only does it come from the creators of Will & Grace, but it does nothing but remind me of the show! It was funny. I laughed hard!! :)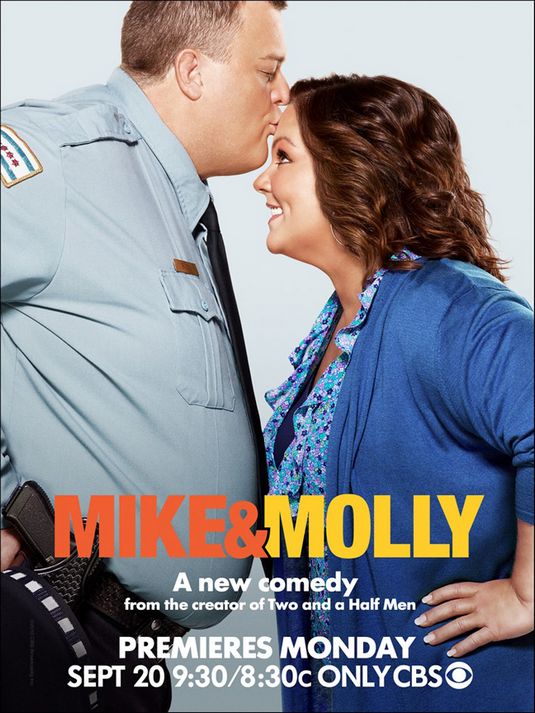 I am a big Melissa McCarthy fan. And I typically like Mike & Molly a lot. But last week it was just background noise for me. We will see what they bring tonight though.
I was very excited for The Mindy Project. I think she is a funny gal who in general is so cute! But I didn't get the show at all. I didn't laugh one time. :( I don't think I will watch again.
TLC has done it again. Truly interesting to see inside the lives of these youngsters. It is captivating to see the world through another's eyes. You should definitely tune in.
I don't think I have forgotten any shows but I may have! What shows did you watch last week? What are you loving right now?
That's...just what Jess is up to :)
PS--I have included the links for the promo pictures three times now but they are not working :( I do not take credit for the photos at all. I just cant get the links to function this evening.