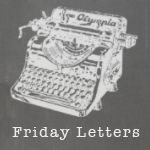 You have my attention! The more and more my 4 is delayed or will not charge completely...makes me MORE excited. I love the bigger screen and lighter? thinner? YES! I just have to make it to November before I can indulge!
Thank you for selling your tickets for the OSU game to my mom! Now I get to go to the Horseshoe and watch my boys in action!
Dear OSU Buckeye Football,
Keep it up! 2-0 isn't bad for a team that caught such a bad media rap! And now that I get to be in the stadium...you better be on it! OH--IO!
Why did you have to change your entire platform?? I have spent 3 weeks getting my students used to the original platform and then BOOM you change on us! Now we start all over! I hope your changes are bigger and better!
You are a rockstar. I hope you know how important you are and you are so STRONG! Keep your head up as you are loved!
I love ya bud but you have got to cut out the constant in and out business! You are home all day...so go outside at night and play! :)
One more week. Just one more week. I am very annoyed with yesterday's outcome. I cannot believe that a girl who has lived in the BB house for over 70 days can be so NAIVE and so blind. Poor Shane, I was rooting for you. Too bad Danielle is just a puppet on Dan's string. So at this point, I guess...Go Ian!
I cannot wait to watch the premier. I couldn't watch last night due to my tired nature and episode of Big Brother. Between Lima, NYC, LA, and anywhere in between I cannot wait to hear my New Directions sing!
Hope everyone has a great great great weekend!! :)