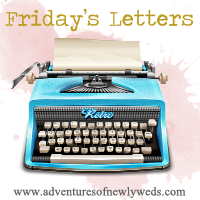 Dear Hobby Lobby, Thank you for being such a cool store. However, why did the spools of ribbon have to be regular price this week? I needed 7 spools for my craft! Come on now!
Dear Pinterest, Thank you for inspiring me when I am down. I get online and realize, I can de-stress by picking out a craft that just has to be done ASAP!
Dear school, Boy do you have me tired! I can't believe it has been three weeks and I am still drowning under a to-do list that I cannot seem to get my hands on. I hope I have a productive weekend of fun but also scratching off a few of those pesky tasks!
Dear Colin Stuart Multi Way Boots, Why are you so cute? I am dying over you. I do not want to spend the $$ on you yet...I feel like I need you! So which ones...green or brown!?!?
Dear Ohio State Buckeye Football, Game two tomorrow! Let's kick some UCF butt!
Happy Friday Everyone!